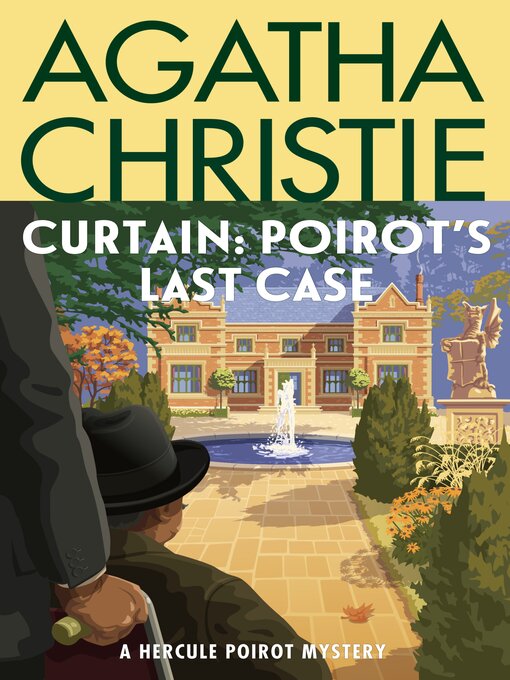 "...When i spoke of a crime to be committed, i was not always referring to the same crime. I told you that I was at Styles for a purpose. I was there, I said, because a crime was going to be committed. You were surprised at my certainty on that point. But I was able to be certain---for the crime, you see, was going to be committed by myself..." -Agatha Christie's Hercule Poirot, Curtain: Poirot's Last Case

Poirot then goes on to justify why he did it; why he, Hercule Poirot, who values human life, has ended his career by committing murder. He explains to Hastings that there was simply no other way to bring the murderer to justice. In Poirot's own words, "by no ingenuity that I could think of could he be defeated any other way"

If by now you're thinking that this person must have been an almost perfect criminal for Poirot to personally kill him himself, you're right. For this was the perfect criminal--murder's were committed because of him and yet, he couldn't be blamed for them because he didn't actually do anything.

"...and the art of X was this: not to suggest the desire to commit murder, but to break down the normal decent resistance....X knew the exact word, the exact phrase, the intonation even to suggest and bring cumulative pressure on a weak spot....it was done without the victim ever suspecting..."

This man X could not be touched by the law because he made people kill other people simply by suggesting it. Poirot realized this because X had been involved in 5 other cases. He was certain that another murder was going to be carried out at Styles and even indefinitely after that unless he did something.

Probably feeling guilty about killing a fellow human being, Poirot, whose health wasn't good decided to let death take him.

"...I have moved the amyl nitrite ampoules (his medication) away from my bed. I prefer to leave myself in the hands of the bon dieu. May his punishment or his mercy be swift..."

And so the most brilliant detective ever (perhaps more than Sherlock) met his end.

Hercule Poirot, the internationally famed Belgian detective with the large moustache, became the only fictional character ever to be given an obituary on the front page of the New York Times newspaper.
Dame Agatha Christie is the undisputed Queen of Crime. She is the author of over 70 novels and plays which have sold over 2 billion copies worldwide. Her books have also made widely viewed adaptations in film and tv.